Speakers and abstracts
Tuesday
Mapping of Finland as part of Sweden and Russia (Antti Jakobsson)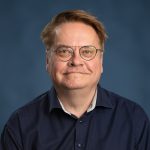 The first map of Sweden based on geographic measurements was made by Andreas Bureus in 1626. He was appointed by the King, who in turn received the idea for needing land surveyors in society during his travels in Germany. Andreas Bureus started to train surveyors in 1628, and Olof Gangius, the first surveyor, was sent to the province of Turku in 1633. More surveyors followed him and they were tasked to prepare geometric maps of fields and meadows in villages. The usual scale was 1:4,000. Another task was to prepare geographic maps. Finland was almost completely mapped by the end of the 17th century. This means that Finland under Swedish rule was one of the few countries with such accurate maps.
In 1748, Jakob Faggot, director of land surveying, was tasked to map Finland comprehensively. The aim was to prepare background material to help plan and carry out the measures intended to improve Finland's financial conditions. To improve the quality of mapping, Faggot acquired technical equipment, a chronometer and quadrant, for land surveyors from England. Mapping was carried out both on land and in sea areas. The results were the Atlas of Finland, the map of Åland (1789) and the map of the province of Heinola (1793) prepared by Eric af Wettersted.
When the Russo-Swedish War (1741–1743) ended, it was understood that maps needed to be more reliable and accurate. The reconnaissance department was established to improve maps. While mapping was still carried out using plane tables, elevations were now introduced. As a result of this work, a secret atlas of Southern Finland was produced, which was never published or used in the Finnish War in 1809.
When the Land Survey Office ran out of funds, Mining Counsellor Samuel Gustaf Hermelin paid for the Atlas of the Grand Duchy of Finland prepared under the Finn Carl Petter Hällström to improve map quality. The project was completed, even though there were no more than roughly the astronomically determined points available. Hällström also had access to maps produced through reconnaissance mapping.
When Finland became part of the Russian Empire in 1809, the land survey department's role in mapping remained minimal before the project to prepare a general map of Finland (1:400,000) was started.
In 1803–1815, the Napoleonic Wars spread topographic mapping methods across Europe. France started topographic mapping in the 1750s, but not until after the wars did countries understand that they needed accurate maps.
After the Finnish War ended in the early 19th century, Russia mapped Finland almost completely, but these maps are not available in Finland. When the Crimean War (1853–1856) ended, Russia realised that it required accurate maps and started mapping in Finland and Bessarabia (currently Moldova). The re-mapping of Finland started in the late 1870s, resulting in the Senate Atlas. Before the basic map was completed, it was the most accurate map of Southern Finland in many places until the 1960s.
Helsinki on maps (Martti Helminen)
Coming later
Nordenskiöld and his maps (Leena Miekkavaara & Anna Vuolanto)
"I was born in Helsinki of the 18th day of November 1832. My parents were Nils Gustaf Nordenskiöld, a noted naturalist, Superintendent of the Mining Board, and Margareta Sofia von Haartman." Thus began the autobiography, updated in Stockholm on June 1877, of Nils Adolf Erik Nordenskiöld – baron, explorer, scientist. His nickname was Adolf, and when writing his signature he used the form A.E.Nordenskiöld.
Nordenskiöld spent his childhood and early youth at the family estate at Frugård in Uusimaa. He began his schooling at home with private tutor, at the age of 13 he enrolled in the gymnasium at Porvoo. In the autumn 1849 he became a student and then he studied besides his main subjects of mineralogy and geology also chemistry, natural history, mathematics and physics. In the spring term of 1853 he earned his bachelor´s degree. He continued his chemistry and mineralogy studies and published the dissertation for his master's degree "On the Crystal Forms of Graphite and Chondrodite" in February 1855. In 1857 Nordenskiöld attended the 1857 conferment of degrees ceremony where he would be awarded a Finnish priimusmaisteri degree, the highest possible master's degree, and the ultimustohtori degree, the second highest doctoral degree.
In 1855 Nordenskiöld was appointed Curator of the Mathematics-Natural History faculty, but he was fired before he received his second wages. The reason was a political speech delivered during an elaborate banquet held at a tavern in Töölö on 30 November 1855. The speech was not at all very political, but the Russian Governor-General F.W.R von Berg disagreed on that – and then in 1857 after the promotion, a farewell party, also attended by the Swedish guests, was organized at the Seurahuone. The same Scandinavian ambience as in Töölö prevailed there.
It only took one day for Governor-General von Berg to hear about the controversial and widely discussed speech. He declared that the speech almost amounted to high treason and lèse-majesté, and he would take steps to have the crime published. Nordenskiöld stated that "von Berg had been lying in wait the whole time for an opportunity to get hold of some suitable scapegoat, and I became the scapegoat."
Within a few days Nordenskiöld received a message from one of von Berg´s closest subordinates that gave him two alternatives – to either leave the country immediately or remain in Finland and explain the entire matter as a misunderstanding. Nordenskiöld chose the former and left for Sweden.
After arriving in Sweden in1857, Nordenskiöld spent his summer visiting the country's better-known mineral deposit locations and conducting research. Of special significance to him were his practical studies in the Minerals Department at the Swedish Academy of Sciences, where he was warmly received by the department´s intendant Professor C. G. Mosander who according to Nordenskiöld was "very skillful at recognizing the minerals of Scandinavia". He died in October 1858. At that time Nordenskiöld was asked if he would be willing to take his place. Without hesitation he declared himself willing to do so!
Immediately after returning to Stockholm in January 1859, Nordenskiöld began to work at his new job enthusiastically. He enjoyed his stay in Sweden, where he became acclimatized so quickly that he acquired Swedish citizenship on 23 March 1860. In 1862 he got married with Finnish Anna Mannerheim. Their marriage was serene and they were happy about their four children, two sons and two daughters.
Nordenskiöld succeeded in many fields, but his international reputation rests on his accomplishments as on explorer of the Artic Ocean. During the years 1858-1883 he made a total of ten expeditions to Spitzbergen (1858,1861,1864, 1868, 1872-73), Greenland (1870, 1883) and the Northeast Passage direction (1875, 1876,1878-1880). He planned his expeditions carefully and assessed the results afterwards. Nordenskiöld devoted nearly 25 years of his life to the expeditions and their preparation.
In spite of good life in Sweden to the very end Finland reminded close to his heart beloved native country. He never forgot the Finnish language and a Finnish-Swedish accent could be discerned when he spoke Swedish. In his later years he had even considered moving back to Finland, and he had also hoped that "something of himself would remain permanently in Finland". This wish came true in 1902 when his valuable geographical-cartographical collection was bought for Finland and placed in the University Library, nowadays the National Library of Finland.
The A.E.Nordenskiöld Collection is unique in its monumentality and it is one of the most valuable treasures of the National Library of Finland. It comprises 4000 listed items including 24 000 maps, 123 incunabula i.e. works printed before 1501, 139 bibliographies, 203 scientific journals and yearbooks, 422 separate map sheets, 8 small globes and 10 manuscripts. A five-part professionally compiled "Annotated catalogue of maps made up to 1800" has been published in 1981-1995.
The collection contains many valuable and rare works. Nordenskiöld regarded as the most valuable items Geographia-tavole moderne di geographia de l Maggio parte del mondo by the Italian cartographer Antonio Lafreri in 1550-1572 and his "Ptolemy"-collection i.e 53 different works of 58 known editions between 1475-1730. The values of Nordenskiöld´s own works Facsimile-Atlas and Periplus is also notable. Facsimile-Atlas was the first systematic presentation on its field and together with Periplus formed the basis for contemporary research in the history of cartography.
The A.E.Nordenskiöld Collection received in 1997 a great deal of attention. In a conference held 30 September- 10 October, the collection was one of the first location selected for inclusion I UNESCO´s Memory of the world Register. The Library received a certificate of honour that is preserved with the A.E.Nordenskiöld collection.
Lastly – two favorite sentences of A.E.Nordenskiöld :"To make progress, the world needs men driven by enthusiasm" and "There is always a way, you only have to find it".
Wednesday
Imagining, illustrating and defining the Baltic Sea region on maps – Examples from the Middle Ages to the present (Marjo Nurminen)
European cartographers have been interested in the Baltic Sea region since ancient times. Through examples of maps, I examine how the northern sea of Europe and the lands surrounding it have been imagined and visualised on maps from the Middle Ages to the present day. I reflect on how maps have communicated geographical and ethnographical information and myths, guided activities like navigation, warfare and nation building and influenced mental images of the Baltic Sea and the people who live around it. My presentation is based on my book "Story of the Baltic Sea – Travelling with maps from the Middle Ages to modern times" (Itämeren tarina – Karttojen matkassa keskiajalta nykyaikaan, 2020).
The Seventh Zone – Northern maritime history (Mikko Huhtamies)
According to the Alexandrian geographer Claudius Ptolemy (ca. 150 A.D.), the known world was divided into seven climatic zones. In the North was the seventh zone, the Baltic world. The Seventh Zone – A Maritime History of the Northern Seas (1200–1600) is a cultural history of the Baltic world from the Vikings to the end of the early Vasa dynasty. During this period, the Baltic was transformed into early modern nation states. The book is based on wide research, the use of primary sources and provides colourful illustrations and maps from various archives and museums in Europe.
The Gulf of Finland in sea charts and maps 1539–1860 (Jan Strang)
The Gulf of Finland has for centuries been the main route of transport between Western Europe and Russia, Finland and Estonia and many sea charts and maps depicting it were published. In spite of that it was until the 18th century maybe the most poorly mapped important sea route in Europe, which makes it an interesting topic.
This paper presents the most important sea charts and maps of the Gulf of Finland with their merits and faults trying to explain why they are what they are.
The 18th century Finnish reconnaissance mapping and its connection to the Central European cabinet maps (Erkki-Sakari Harju)
Sweden carried out in South- and Central Finland a large reconnaissance survey in 1766–1805. This survey was a part of defence plan against Russia including, an entirety of military map series in various scales covering an area of 110 000 square kilometres. The reconnaissance maps had a search code system and a rectangular sheet division. Maps were secret and intended only for the use of King and supreme military command.
The Finnish reconnaissance survey was a part of the large area military surveys in the Central Europe organised by the rulers of the age of enlightenment. A strong influencer for these works was the Seven Years War. Topographic maps were understood as tools for military operations when planning and carrying out them. As a model for these Central European maps was Carte de France, a topographic survey in the scale of 1:86 400. The Finnish reconnaissance survey in turn was based on the Swedish military mapping of Pommer and Rügen carried out in the years 1756–1763.
Mapping the Arctic war (Aleksi Rikkinen)
Mapping the Arctic War: Military cartography of the second world war in arctic Fennoscandia. A visual overview on rarely seen German maps of their campaigns in Northern Finland & Norway.
Focusing on the Sturmbock defensive line, geographer Aleksi Rikkinen will showcase how geospatial source material can be used in applied military historical research.
Thursday
Propaganda maps (Katariina Kosonen)
My presentation examines the political role of Finnish thematic and pictorial maps and their use as tools of propaganda in the Finnish popular press. The nineteenth-century rise of nationalism and mass literacy gave maps a new political role. The application of chromolithography to popular, mass-market publications allowed caricaturists and publishing houses to produce politically oriented cartographic satires, such as Fred W. Rose's well-known "serio-comic" map, "Angling in troubled waters" (1899). In the context of Finland, propaganda maps were often aimed against Russia. Satirical maps were also used to mock political opponents and conflicts in domestic politics. Nationalist propaganda reached its peak during the Winter War and Continuation War (1939–1944), when Finland fought against Russia.
Maps in the British Empire: John Arrowsmith and the business of mapmaking in the mid-nineteenth century Britain (Johanna Skurnik)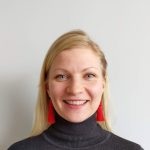 This presentation discusses the role of English mapmaker John Arrowsmith in the mapping of British settler colonies in the mid-nineteenth century. It elaborates on the networks that Arrowsmith relied on when making his maps, and the multiple contexts that his different types of maps depicting the British colonies or parts of them were used in. In particular, I will discuss how Arrowsmith's maps exemplify the making of colonial knowledge that facilitated the expansion of British colonization and the capture of lands from Indigenous populations.
Mapping Indigenous Land: treatment of Sámi toponymy in the production of topographic maps in Norway as an example (Kaisa Rautio Helander)
The use of place names in official contexts is often connected to political aims. Production of topographic maps began in Norway during the 19th century, and Norwegian authorities began to give instructions in which ways the indigenous Sámi place names had to be changed in Norwegian in the map production. The prioritizing of Norwegian place names was practiced as a powerful strategy to reinforce a written narrative of the nation state's settlement history and territorial image. In my paper, I will discuss the toponymic strategies called toponymic subjugation and toponymic silence which were taken in use in the production of topographic maps. I shall also pay attention to the consequences of this mapping policy, and discuss the role of place names in the production of maps.